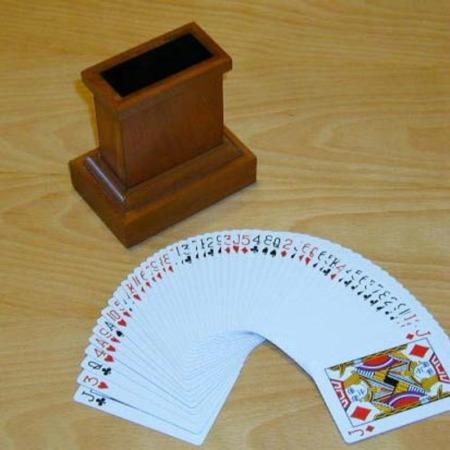 Cute and well made.

This is a very well made and beautiful box from Douglas-Wayne. Works real well too.

A card is chosen, the cards are placed in the houlette and then suddenly the chosen card jumps out!

Its easy to do, and what is cool is that although the box cannot be shown inside it can be shown all around and there is nothing to see. I have always liked the work of Douglas-Wayne, its a shame they are no longer around.
Click here for more information.