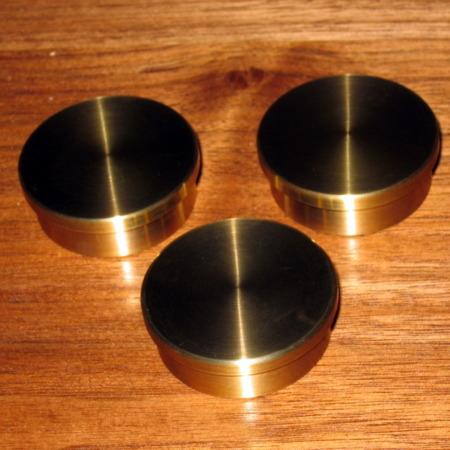 Very fine boxes and good value too!

Jim Zee makes some very fine coin boxes indeed and they are priced very reasonably. When it comes to coin boxes the size and weight really make a difference. These babies just look and feel perfect!

If you have ever wanted to learn to do some really cool coin effects with the Okito box not only are the Jim Zee boxes the best they come with a 40 page illustrated booklet by Robert Bengal all for a paltry $64!
There are also some great routines for Jim's coin boxes in $link(http://www.qualitymagicbooks.com/?nd=full&key=2332 target=_blank,David Roth's Expert Coin Magic)

Highly Recommended!
Click here for more information.