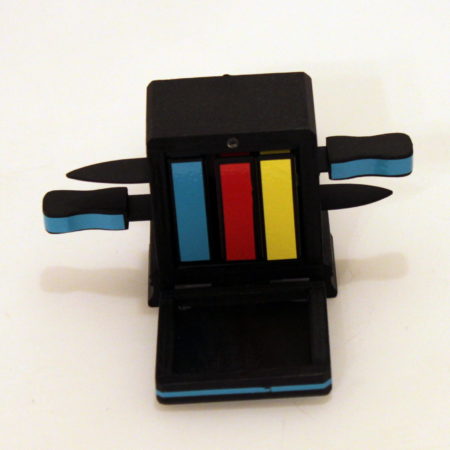 Thomas Pohle started his magic manufacturing business around the same time as Eckhard Boettcher opened his Magic Dealership: Zauber Butike, and they worked closely together. As is often the case, the name of the dealer was featured and the name of the craftsman behind the magic was sadly neglected. So I'm trying to change that one trick at a time!
Another beauty from Thomas Pohle in the 90's. A very clever penetration of three solid blocks held in place by wooden swords inside a small "jewel cupboard". The blocks are shown locked in place until the moment of release. The cabinet is shown completely empty, and the blocks and swords may be handed for examination
The amazing magic and craftsmanship of Thomas Pohle has long been unsung, and thanks to some initial exposure from Joe Long I am trying to help Thomas become a household name in the USA and beyond. Thomas certainly deserves it after creating beautiful, clever magic for over thirty years!
Click here for more information.