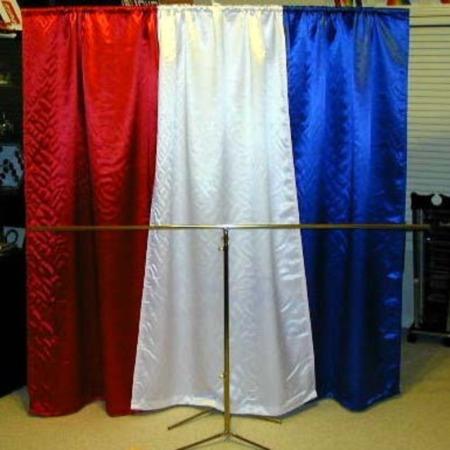 Don't leave home without your Jets!

These are great! If you want a simple and portable backdrop system that is well priced and versatile then look no futher than these Jet Sets from Abbotts.

I have had two sets of material created for them: one in black the other in red, white and blue as shown and they really add to the impact of your performance.

There are better backdrop systems on the market, but for the price these Jets are hard to beat!
Click here for more information.