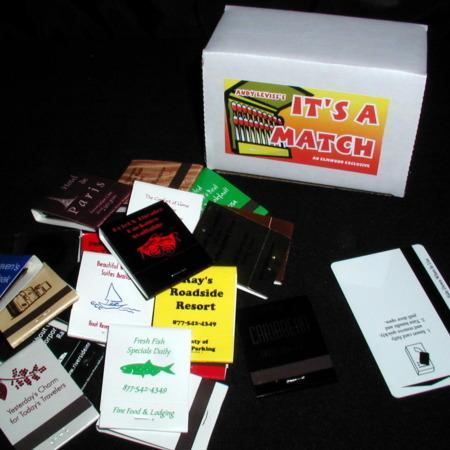 Perfect Match – Every Time!

I love this effect! It is based on the same principle used in one of the phases in $link(38,Larry Becker's Casino Royale), but this effect is much more impromptu.

You basically talk about how you've been collection matchbooks for each hotel you stay at and clearly show a bag full of different books. You pull out a few of the books to show they are all different and to wax and wane fondly about what you did at that hotel! The spectator then has a free choice out of any of the matchbooks and of course it matches the door key that you were left with.

Reset is instant and it is very easy to do. There is no switching of matchbooks or using clear forcing bags or any such madness! This makes a lot of sense and is a wonderful effect.

Highly Recommended!
Click here for more information.