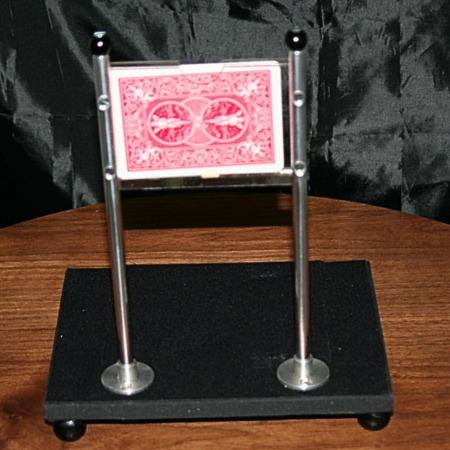 Card Go Revisited

This is a very nice item from El Duco, and although there is no mention of it in the instructions it is clearly based on the old $link(1115, Jack Hughes Card Go). The quality is better than the Jack Hughes version and the routine includes a nice twist that allows you to vanish the card instantly and then have it appear in an envelope. The card can even be signed.

This is certainly a nice looking prop and one of the better things that El Duco makes. The only issue I found with it was causing the card to vanish takes a bit of practice since the release requires a tilt action rather than moving a pin as in the older version. But otherwise it works everytime and the card vanish is smooth and accurate.

The whole unit packs flat for transporting.
Click here for more information.