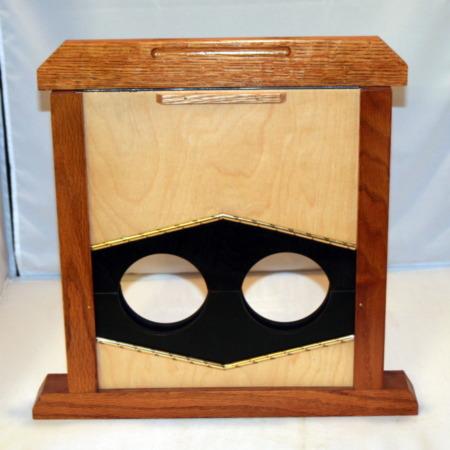 Amazing and Daring Mini-Illusion!

So I am a big fan of the $link(3858,Delben Two Hole Wrist Chopper) and this item I am pleased to announce not only looks better, but works better too! I was very surprised when I received this item from Joe Fairchild as the pictures I had seen online were all painted. This natural wood version is much better!

The construction of this beautiful fooler is a bit more solid than the Delben version and the method is quite different because this item can be examined, which is not possible with the Delben version. Don't get me wrong, the Delben version is still a wonderful item, but if I had to choose I would certainly go with this one.

If you are looking for a mini-illusion that is a real fooler then this would be the one to choose.

Highly Recommended for Performers everywhere!
Click here for more information.