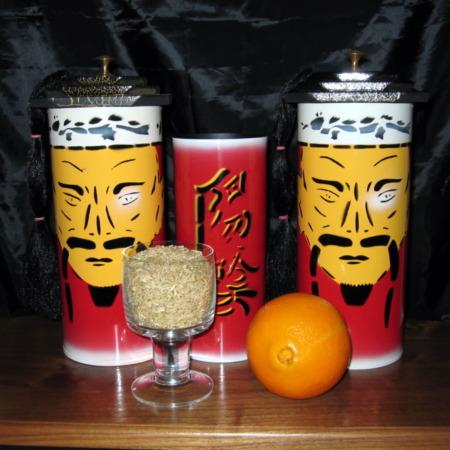 Classic MAK with a very magical Finish.

This is a well made, bright and colorful effect that has a very magical finish. The set-up is straight forward and the working is smooth with no real issues and it is easy to perform.

Basically in effect you show some rice that you pour into the center canister. Then you show an orange and place it under the right hand Tube and under the left hand tube you have some checkers which can be seen to be separate.

When the Magic happens everything changes places: the orange goes to the center canister which can now be turned upside down and shown empty. The checkers appear where the orange was and the rice appears loose uner the tube where the checkers were. The changes are quite amazing to see and are easy to acomplish. The only downside I find with effects like this is an entertaining patter line.

This is classic MAK Magic in a nutshell and for many magicians this is just what they are looking for!
Click here for more information.