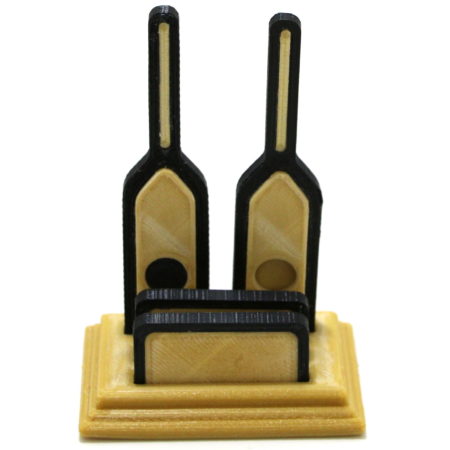 Kent Bergmann is back with his amazing new line of magic: 3D Magic Works and the very positive reviews are flowing in.
Another clever paddle item from Kent with spots jumping around and as a finale ending up on a separate blank plaque. Another nice looking effect with custom stand to hold all the pieces neatly together on the shelf.
Click here for more information.