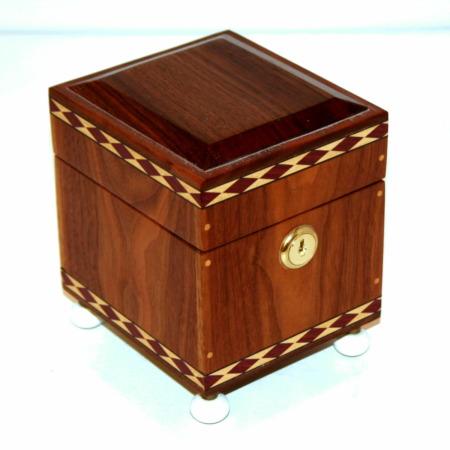 Beautiful AND Amazing!

I think that Dave Powell does not get enough praise for some of his amazing wood creations. This box is beautiful to look at and works flawlessly. The method is not new but the box hides the gimmick so well and it is so clean that you just can't help but love it. His work is right up there with Mel Babcock, although his prices are a bit higher.
Click here for more information.