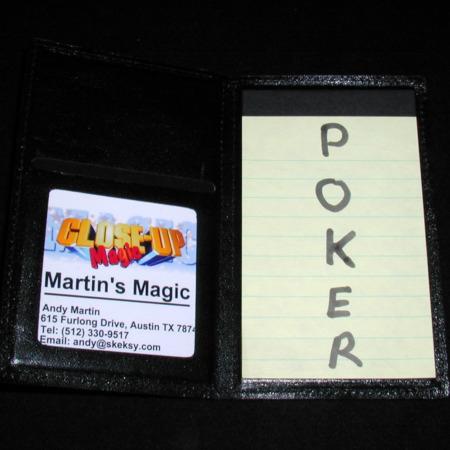 One of my favourites from Larry Becker & Ray Piatt

This is so simple and clever you will love it. It has a bunch of uses and there are a number of versions out there. One basic and entertaining routine is as follows: you say you're going to have a quick game of POKER without cards. You right the letters down on a notepad, and place a check mark next to a letter. The spectator has to guess any letter that you have NOT chosen – i.e. they have an 80% chance of being correct. Of course every time they do it they get it wrong!

Very sweet! When Larry and Ray team up you can always expect real magic to occurr!
Click here for more information.