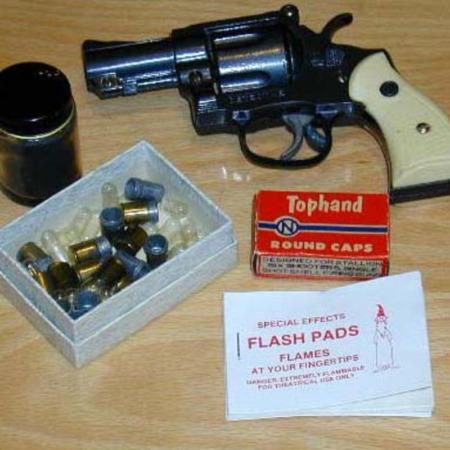 Goodnight! There is a hole in the carpet!

Well I got this from my good friend $link(http://www.ronallesimagic.com/,Ron Allesi) and loaded this baby up.

Then pulled the trigger and a huge flying bomb came out the end burning a great hole in the carpet! Wow! Why do men want to play with fire so much? If used properly this could be huge, just don't point it at the carpet!
Click here for more information.