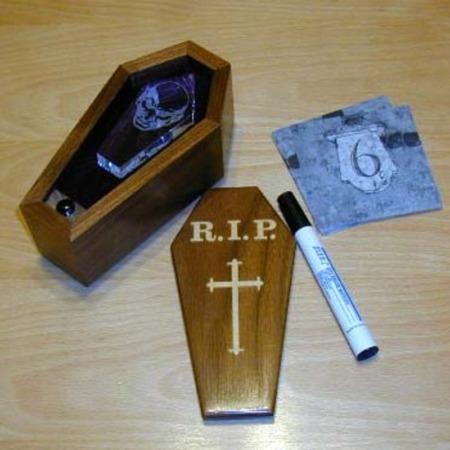 Love the quality and the concept!

Those guys over at Wellington Enterprises know how to make some quality pieces. This is no exception, the wood has a great finish and the entertianment on this is great for those halloween evenings! Basically an eery voice comes from the coffin telling the spectator what to do. And in the end it predicts exactly where they will end up. Based on a old principle, but bought into the modern day with some cool electronics and some fancy footwork! How about them apples!
Click here for more information.