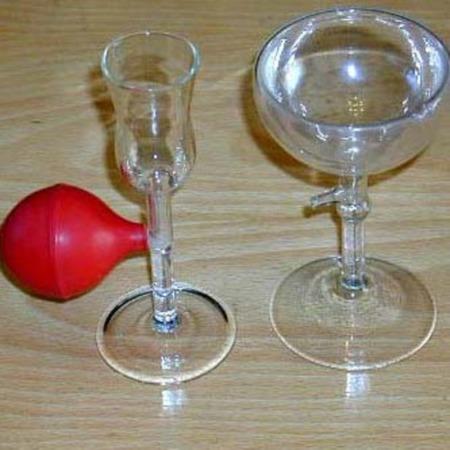 Always wanted one – now what?

Like so many tricks that you want so badly, when you get them you don't quite know what to do with them.

I have two of these now! Basically, they are thin walled glasses that you can repeatedly show with liquid in, drink it or pour it somewhere and the liquid comes back at will. Very nice. The routines seem obvious, I've just got to engage in one!
Click here for more information.