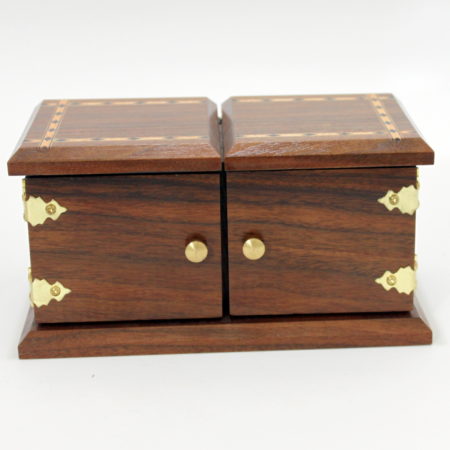 A Beautiful Box with a Great Routine

This is a beautiful Dice Box (note – not Die Box) from Bob Gunther and John Mendoza (the GM in the title) and not only is it a really pretty box the routine actually makes sense. There are two dice used in this routine because there are two compartments – which of course makes perfect sense.

The wood work and inlay is beautiful too, with a good thunk from the weight as it slides from side to side. There are only 72 of these in existence and this comes from the second batch which is purported to be even better than the first.

Highly Recommended for Collectors and Performers everywhere!
Click here for more information.