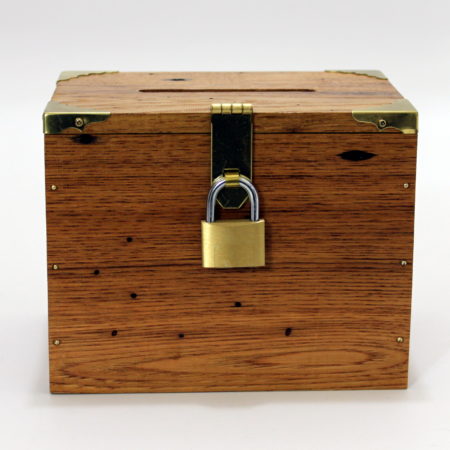 What a Clever Box this is!

So this is a special version of the Ghost Host Box Jr. Billet Forcing Box (which is similar to the Poltergeist Box) made with expensive Wormwood and with brass accents. There are only two of these in existence since the maker, Sam Hawley (PSIMAN), has passed away.

It does allow the spectator to open the box and tip out the billets. One of the nice features of this box is that you can tip the box upside down and shake the billets out and everything will appear normal if they look inside the box.

It has a large capacity and depending on your size of billets you could easily get 30-60 billets in here.

Highly Recommended for Collector's and Mentalists.
Click here for more information.