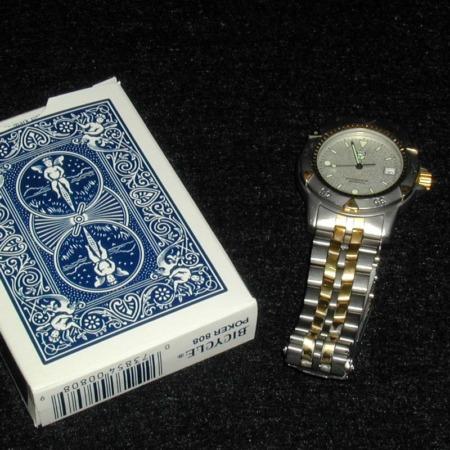 Clever, Quiet and Different

This is a great gimmick that causes a spectator's watch to move forward in time very quickly. The gimmick is almost totally silent and fits neatly into a card case.

I don't know how this works, but it is very cool to watch! The only problem I've found with it is that the placement of the watch on the card case is important and if you don't get it close enough to the center of the gimmick, nothing happens. And of course that is not as impressive!
Click here for more information.