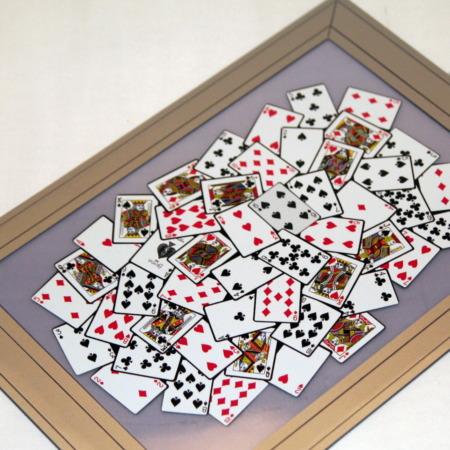 You've got to love Ton Onosaka!

This is another clever and beautifully made effect from Ton Onosaka. All of Ton's magic is a pleasure to work with; it is typically clever, commercial, well made in high quality plastics, and very affordable.

In this particular effect a Spectator chooses a card and you claim that you have a prediction on the chosen card in an envelope. When you pull the prediction out it is seen to be a frame with minatures of the entire deck: faces on one side and backs on the other. The spectator is not impressed!

So you ask the spectator to wave their hand over the frame. Suddenly there is a card turned face over! You slowly, but surely, turn over the frame and there is one card turned over – it is there card!

This is a beautiful effect and very clever in operation. $link(http://www.thetrickery.com/StoreFront.bok?affiliate_no=48 target=_blank,Buy it now!)
Click here for more information.