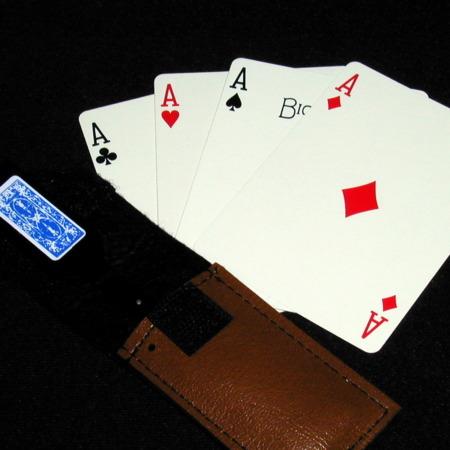 Not up to Joe's usual Standards!

I really like the paddles and other machined props of $link(//www.martinsmagic.com/?keywords=Joe-Porper&html=gallery&flag=Joe%20Porper,Joe Porper) and was looking forward to receiving this new effect.

Unfortunately I think this paddle is not as well produced as his other paddles and is really quite hard to do convincingly. It is a great idea for a routine with a paddle, but to pull it off is going to take a good deal of practice and skill.

The cards seem somewhat squashed and the back card has a real risk of slipping. The paddle move itself is difficult because you have to be very wary of your angles.

If you collect Joe's paddles I'm sure you'll still want this one because it clearly is different from other paddle effects, but I just don't think the production and practicallity of this one is quite there.
Click here for more information.