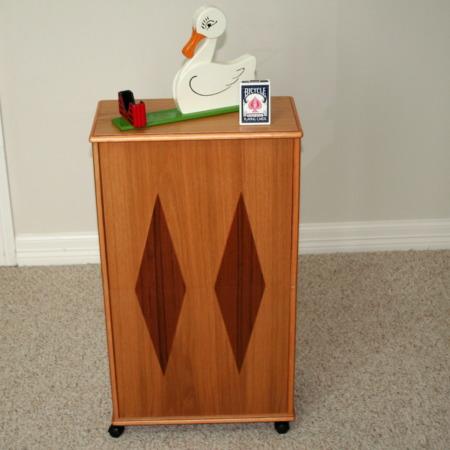 Beautiful and Practical Night Club Table

I remember when I owned a $link(225,MAK G&M Table), I was very happy with it at the time, but that was before I started spending a bit more money on tables! This table from Mikame is not only very pleasing to the eye it is strong, light, and easy to assemble from a small shopping bag.

In fact, it is one of my favorite Mikame pieces and although it is not huge, it is perfect if you want to just throw a bag in the back of the car and look real classy when you perform. I'll be using it for my Christmas close-up shows this year. You can add a small close-up pad on top and you're all set for some great magic.
Click here for more information.