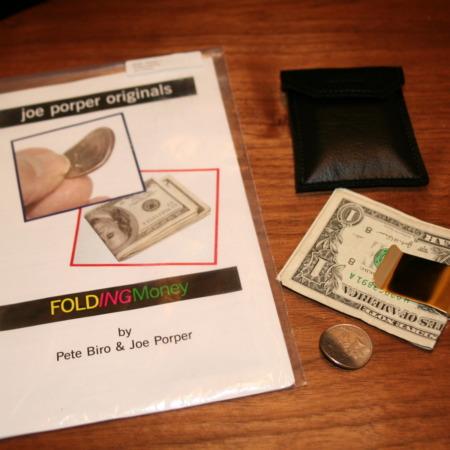 One of Joe's Winners!

So Joe Porper has produced some amazing magic. Unfortunately, he has also produced some pretty bad items too – however this is not one of them. Like many of Joe's items it is a bit pricey, but the gimmick is incredibly well made and works without a sound.

I wasn't sure how much I would like this one, but having played with it for a bit I do really like it! The gimmick allows you to bend a signed quarter right there in front of their noses with some logical patter about "Folding and Non-Folding Money".

Great job Joe!

Highly Recommended for Coin benders everywhere!
Click here for more information.