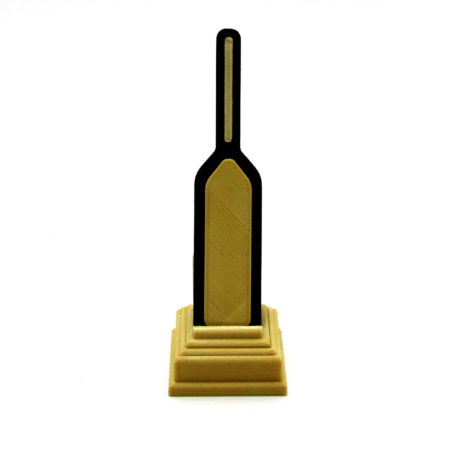 Kent Bergmann is back with his amazing new line of magic: 3D Magic Works and the very positive reviews are flowing in.
This is a wonderful paddle effect with lots of potential similar to the Versa Paddle put out by the Trickery in 2008 and the old Tricks Co. effect Traffic Lite years before that. This effect has the added bonus of having the spots not only appear and change color, but also change shape. As with all of Kent's 3D Magic items the set-up is perfect for collectors as all the spots fit neatly in the base of the stand which keeps it altogether and looks great on the shelf too!
Click here for more information.