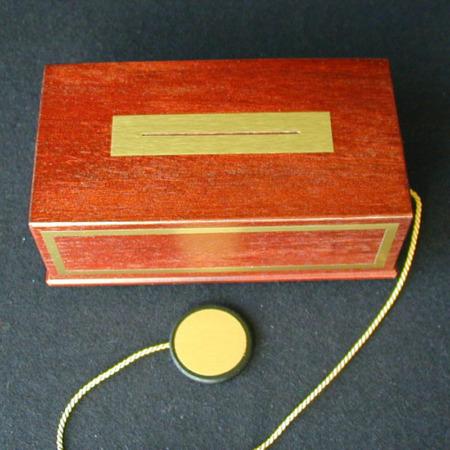 Nice props and direct effect!

This is a nicely made prop that allows you to detect which card is the spectators, supposedly due to their fingerprints. As you place different cards into the slot at the top, everything is quiet until suddenly the bell goes off, and of course its their card.

Well made, easy to do and a bit different.
Click here for more information.