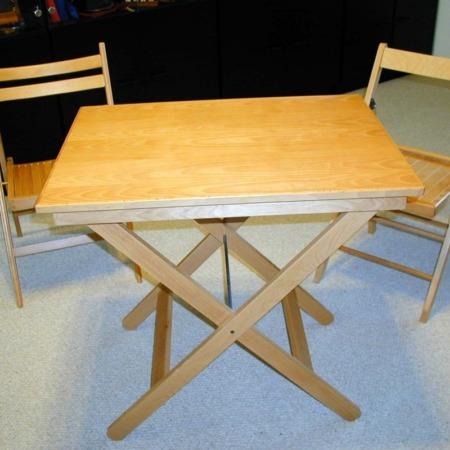 Ready for a Heart Attack?

Mephisto of Belguim have a fine line of quality magic – this fall apart table and the matching Fall Apart Chair are no exception. This table is so solid you could stand on it if you desired. There is no sign of gimmicks or anything and its radio controlled. So you can use it quite normally throughout your show, moving it around without fear. But when you press that button, watch out! It comes crashing down to the ground with a thunderous sound! This is how fall apart props should be made. Wonderful to play with and a real surprise for the audience.
This table is so solid I had my 21", 75 lb computer monitor on for a three month period when I was moving last year. I can even stand on it (I'm 215 lbs!).
Click here for more information.