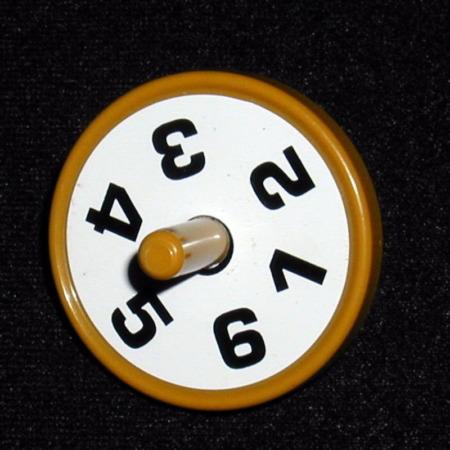 Well it's Cheap but it works very well!

Ok this little ESP Top looks like a cheap little top – and it is! But it is better made than you would imagine and it can be used to force any one of the 6 numbers on its face everytime.

It works like the $link(1235,Spirt Clock Dial) and really has some clean uses for forcing the numbers1-6. The audience doesn't care that it is not made of brass!!!

It works every time too – though is better on hard surfaces.


Click here for more information.