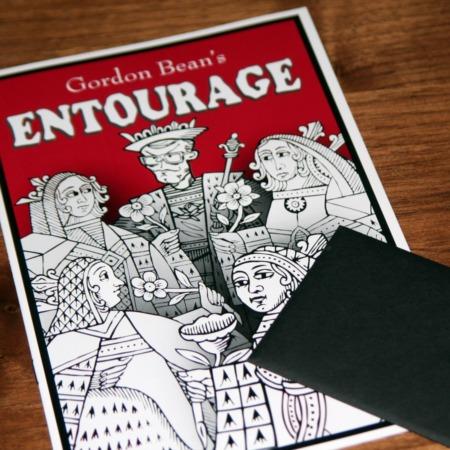 Perfect Packet Trick!

This really is an amazing packet trick! The handling is very easy, the reset is almost automatic, and the effect can be repeated to the same audience.

It looks amazingly clean and all the cards are shown, with no strange counting. There are lots and lots of effects where you successfully predict 1 out of 4, but I am not sure if there are any cleaner than this beautiful effect. The patter fits the situation perfectly too. For 30 years I have been performing an effect using the same gaffs called $link(146,Any Queen Called For), that I purchased from Ron MacMillan. Any Queen is a great packet trick too, however there have been times when I really wanted to show the faces of all the cards, and Entourage delivers and adds a wonderful kicker at the end.

It is already in my close-up bag for my Christmas shows.

Most Highly Recommended!
Click here for more information.