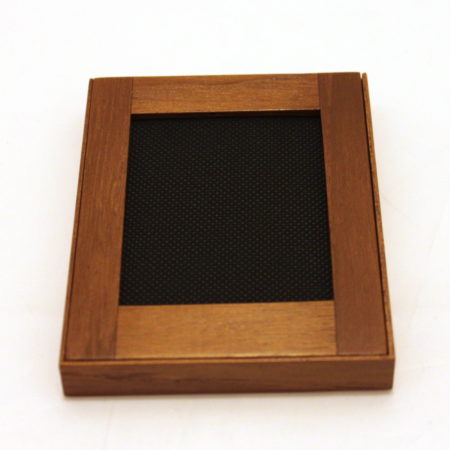 Beautiful and Convincing

Those guys at $link(nd=wagoncollector,Magic Wagon) are back!

They have started the new year with some amazing items and I can't wait to see what else they come up with this year. This first item is based on Jimmy Hearsum's Framed – I have not seen the original but used to own an item from H. Marshall and Co. called the $link(4118,Devil's Picture Frame) based on the same idea. I liked this but it was pretty big and I found it tricky to reset.

The Enigma Frame is beautifully made, compact, easy to reset, and very convincing close-up. It can be used for a variety of switches, forces, and transpositions and due to it's small size and flawless workings raises the minimum of suspicion.

When Magic Wagon are on form, they burn very brightly and this item is hot for sure!

Highly Recommended for close-up performers and mentalists everywhere!
Click here for more information.