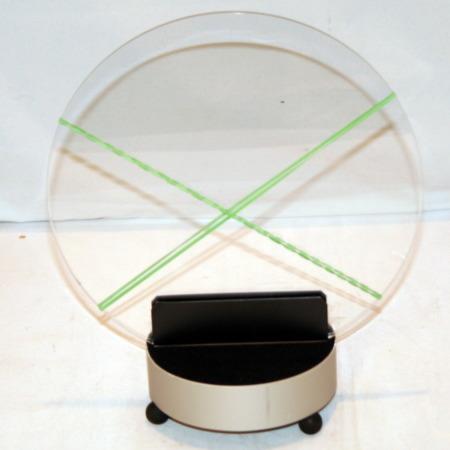 Thanks El Duco

It was sad to hear of El Duco's passing recently. He had some great ideas and was a real gentleman of magic. This particular item is one of my favorites that he produced.

It is a sound activated version of the $link(3970,TV Card Frame). It works with a bang wand, gun or even a good clap. The mechanics are perfect and it delivers the card every time. It is easy to set and one of the better design features is that the base is deceptive enough to not really look big enough to store a card.

Collector's Workshop still hold the crown with their $link(846,Original Bulletproof), but this is a close second and is more practical in close-up and parlor situations, and is certainly cheaper and easier to set-up.

Highly Recommended.
Click here for more information.