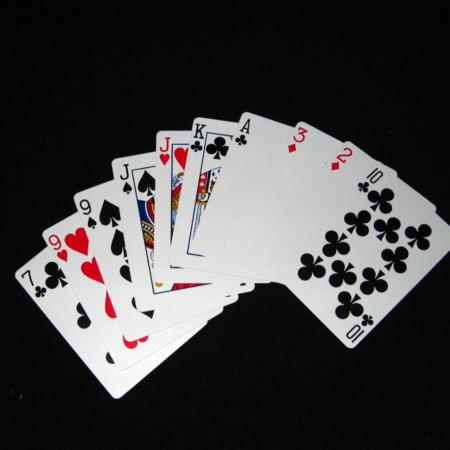 This even amazes yourself when you perform it!

Nick Trost really has created some incredible card effects – this is one of my favorites.

Even when you practice it, it just looks so convincing! You show 8 or 10 cards – I found 10 a good number – and ask the spectator to name any card (no force). You place their card on the table and proceed to show the backs and fronts of each card. This uses Marlo's wonderful "sleight": the $link(http://www.qualitymagicbooks.com/?nd=full&key=2387 target=_blank, Olram Subtlety). This is so easy to do it is a shame to call it a sleight – but I guess it is! Anyway, it looks like a miracle as when you have finished showing all the remaining cards you find that their chosen card is the only card that has a different color back.

I am honing in on my top 25 card miracles – and this would be one of them!

This can be found in Nick's fabulous book: $link(http://www.qualitymagicbooks.com/?nd=full&key=2558 target=_blank, The Card Magic of Nick Trost) which is a highly recommend read!


Click here for more information.