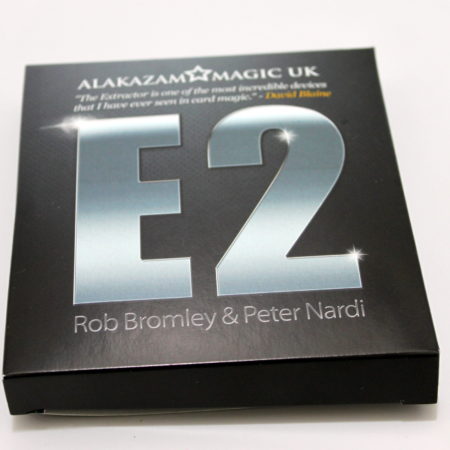 Beautiful in its execution.

Wow, talk about an amazing utility device. This is by far my favorite card find of the decade. A bit like when you first come across a card box or a himber wallet, you start thinking of all these wonderful ideas.

I use Extractor for the cleanest signed card to wallet and I have never felt comfortable doing this before. It is lightning fast and defies explanation. I close my walk around performance with it now, and I'm immediately ready to go again.

Rob Bromley truly is a genius with cards.

You will find plenty of uses for this – buy two because these are made up by hand and who knows when they will stop making them. And how will you ever fool them again without the amazing Extractor?

The new version is certainly easier to replace than the original and has the added benefit of allowing the cards to be pulled out from the deck. But if you have the original then you don't need to get this one, unless of course you can't live without the best!

Highly Recommended for all magicians who want to amaze their audience!
Click here for more information.