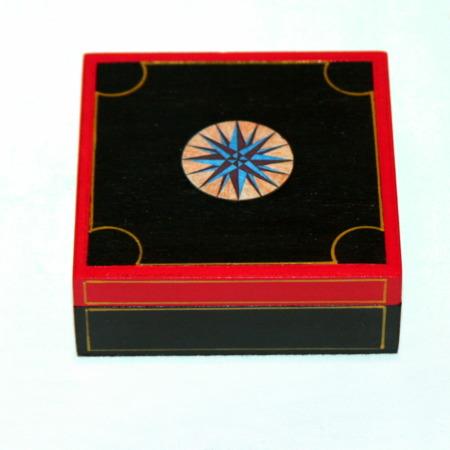 Beautiful Collectable Magic

It's always exciting to get a new piece from the amazing French craftsman Francois Danis. I have just received his two latest items both using Dominoes. This first one, The Dutchman's Dominoes, has a very striking red and black box with gold trim and lined with red felt to protect the solid walnut dominoes within.

The finish and preciseness of these props is perfect. Francois has come a very long way from some of the early props he was making. The effect is a clean prediction of any of the dominoes. The dominoes are gimmicked and can be used either to force a specific domino (4) or with a simple ruse show that you predicted a different domino. They can choose any of the 6. The props are versatile enough it seems you could use them in a number of ways and due to the number of dominoes there are obvious tie-ins with dice.

This is a small enough prop with no real reset that you could even use it for walk around. It does come with an interesting patter story, as does all of Francois' magic, but I'm not sure it would fit my style.

I would give this 4 stars for routine and mechanics, but 5+ stars for the craftsmanship. It is just a beautiful outfit.

Highly Recommended for Collectors everywhere!



Click here for more information.