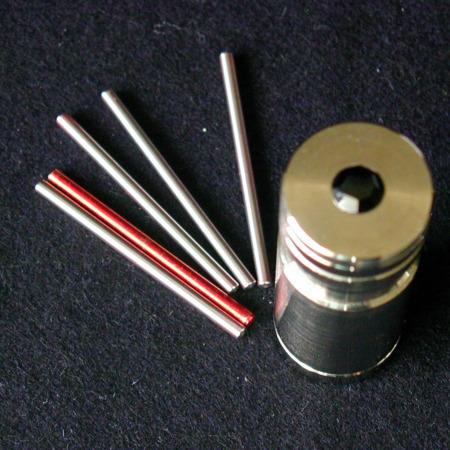 Nicely made props with some potential

This is a well made prop that allows you to choose when the odd colored bar will drop out from the hole in the bottom of the tube.

As it stands its more in the puzzle department, but if dressed up a bit I think it could be quite amazing.
Click here for more information.