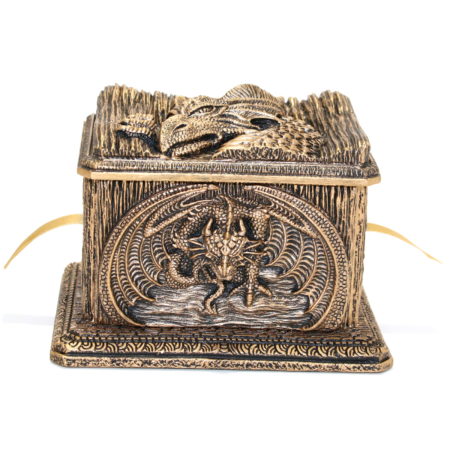 Dragon's Chamber is inspired by Alan Warner's wonderful Siamese Ribbon and the limited edition here. It is much larger and more ornate than Alan's version and like the Lintenkabinet, which came later, this version can be shown on all sides. In addition, set-up is the easiest I have seen. I'm very tempted to keep this bad boy.
Really one of the best things Magic Wagon have put out and highly Recommended!
Click here for more information.