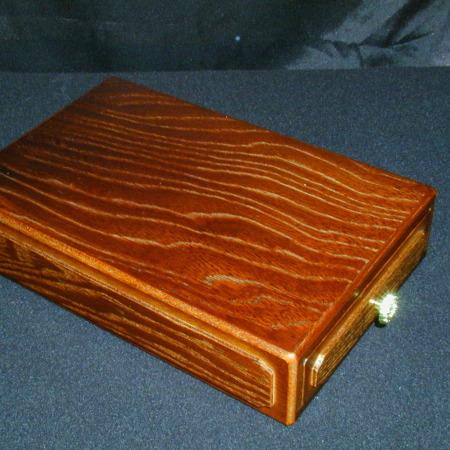 Forget about everything else, this is the one!

I like the fact that Mikame Craft props are much easier to come by than a few years ago, since it gives people a chance to realise what they should be expecting from a magical manufacturer.
This box is heavier than a lot of Mikame's pieces, beautiful, and very convincing with TWO changes! It's a wonderful piece with a lot of uses and very quiet. It fits jumbo cards and other flatish items.
The only slight problem I have seen with this item when setting it up is sometimes the flaps fall prematiurely – I have found this usually because the box is not used enough. If you use it on a regular basis this never seems to happen. So the answer is to ensure you get it off the shelf and use it! Once set correctly I have never had any problems with this part however.
Click here for more information.