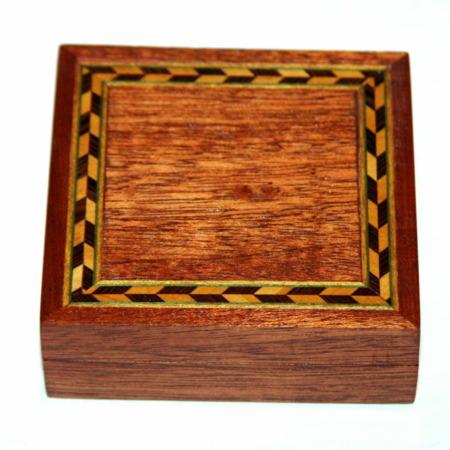 Wow! Still more Amazing Magic from France!

Francois Danis has treated us to some beautiful new magic with his two latest releases. This second one, Dominoes Transposition, is a beautiful version of the old $link(2662,Dizzy Dominoes) effect.

The little box that contains the dominoes is amazing – it is made of Mahogany with a wooden inlay pattern in the lid and lined with red felt to protect the dominoes. The dominoes are made of ebony with mother of pearl dots. And they really are beautiful.

Francois details his own routine but you could easily do your favorite Dizzy Dominoes moves. The basic effect has the dominoes moving around and even back and forth to the pocket or switching places in a spectators hands. And of course in the end everything can be examined.

This is my favorite of the two new effects, but they are both beautiful for sure.

Highly Recommended for Collectors and Performers with style everywhere!


Click here for more information.