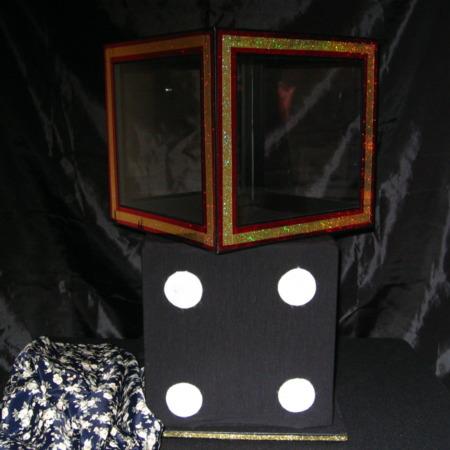 Great Stage Magic!

Harrie's of Sweden make some very nice mid-range magic. This piece is no exception, made very well and really quite a fooler!

You show a large die from all sides, place it in a clearly empty perspex box, that sits on a small stand – which can also be shown. Then you cover the whole thing with a "silk". In a second you remove the silk and now filling the perpex box is pretty much any load you fancy – a rabbit, doves, candy, etc.

Very easy to do, very well made, and perfect if you are trying to produce a large load.
Click here for more information.