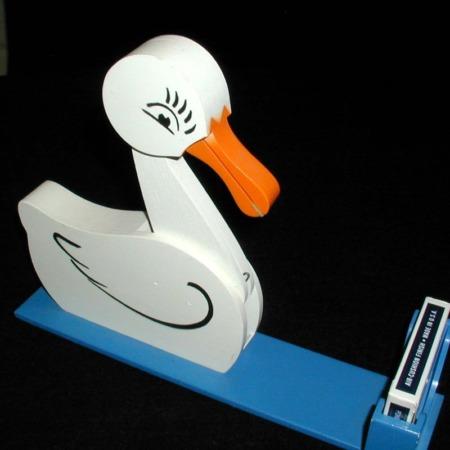 My Friend!

I call him Dickie the Duck, and he has been with me for about 27 years. My routine is 10-15 mintues long and the audience just love it. They always ask "Where's Dickie?".

This is one of those effects where it is all about the peformer. By instilling life into the duck you can create some of the finest entertainment around. Dickie will always be with me. And he always gets the right card … eventually!
Click here for more information.