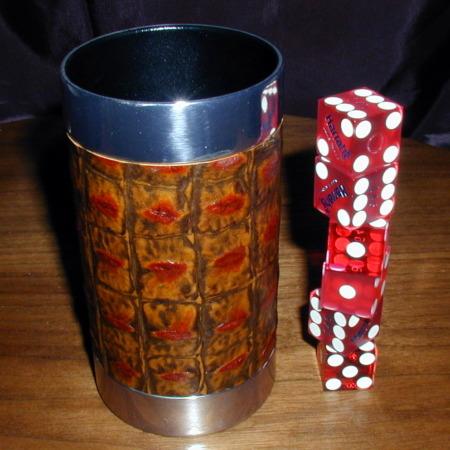 Beautiful Dice Cup

If you are into dice stacking or you just like pretty utility items then this Dice Cup from Joe Porper is sure to please. This won't make it any easier to actually do the Dice Stacking, but at least you will look good trying.

It is tall enough to handle 6 dice comfortably, made with polished silver metal, and wrapped with genuine alligator skin, and lined on the inside.

If you saw Fred Kaps do his simple Dice Stacking on his recent DVD you'll know how cool and amazing it looks. And with a Porper cup how can you go wrong?
Click here for more information.