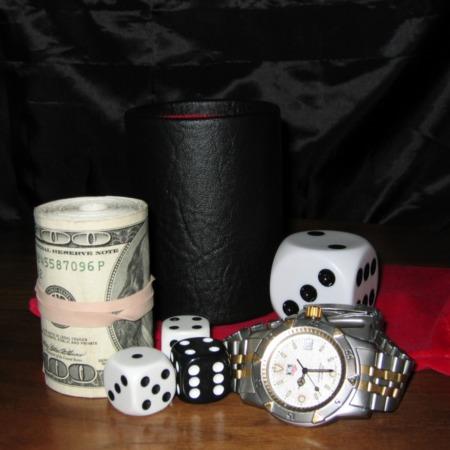 Another Great Chop Cup Routine!

Here we have another Wonderful Chop Cup Routine with interesting and logical props. Stephane Bourgoin really is to be congratulated for producing these innovative routines.

As with each of his Chop Cup routines, this one has two surprise climaxes that are real surprises and come with a full, entertaining and logical routine.

The $100 and the watch are not included, but everything else is including the roll of notes (without the $100).

It is hard to say whether I prefer this one or the $link(2458,Pool Chop Cup). Naturally you could not do them together to the same audience, but you certainly could do the different routines on different occasions and only have to learn one basic set of moves! So buying both makes the most sense!

Highly Recommended!
Click here for more information.