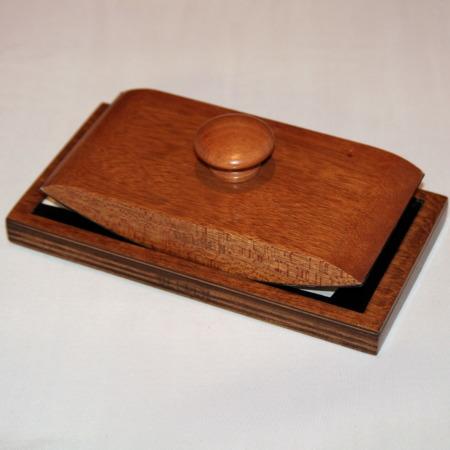 One of my favorite Ben Stone effects!

I have always liked Delben's Magic Blotter by Ben Stone – this is the third one I have owned now and let's hope it hangs around for a while.

Apart from the sheer elegance of the blotter itself, what I like so much about this is how smoothly it operates. Even very close-up and watching intently, you really can't see how it changes … the blotter just blots away the blank bill and there in its place is a crisp new bill.

If only making money were this easy!

BTW, if you have ever been tempted by that awful copy that was put out by Magic Makers, don't be. The mechanism is not even close to the action on this baby. Shop around and find the original.

If I had one criticism of the Magic Blotter, it would be that it is a one time only deal – once you've blotted the first bill it's all over. The problem is easily solved if you make it as the end of another routine with money. Something like $link(1006,Ron Bauer's Xerox Money) would be perfect as you try to iron out the mixed up notes at the end. Just something so you don't need to use the blotter more than once.

In any case, this is highly recommended as a great collectible and a great prop!

Click here for more information.