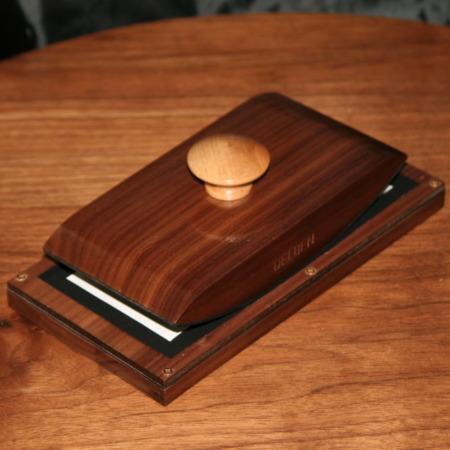 Delben Quality Today!

I have always been a fan of Ben Stone's Delben Blotter. Unfortunately, they have been increasingly difficult to track down, and apart from the awful, unathorized blotter from Magic Makers, they have not been available for years.

With the permission of "Danny's Trix & Kix" of Spring, TX (the current owners of the Delben line) George Robinson at Viking and Joe Steven's at Steven's Magic have collaborated and created a blotter that even Ben Stone would be proud of. George has stayed as close as possible to the original Delben Blotter (as can be seen in the last photo) and has produced a very attractive blotter at a good price.

It is great to see Ben's work revived in the capable hands of George Robinson, and one can only wonder what other treats Joe and George have in store over the coming year?
Click here for more information.