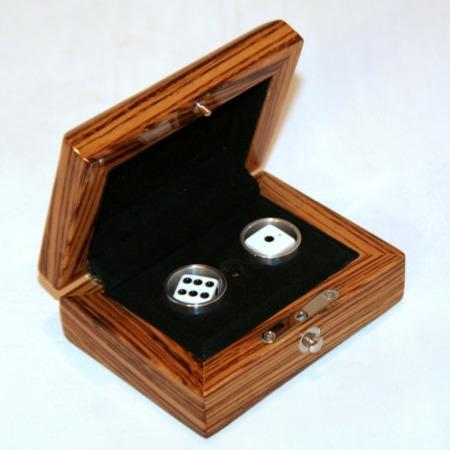 Another Amazing Beauty!

When Howie at The Trickery teams up with the $link(nd=wagoncollector,Magic Wagon), what you get is amazing, beautiful, and unique magic. The Atomic Ball has always been one of my favorites and now we have the truly Definitive version.

This is just breathtaking to behold and a truly amazing effect. You show the box and remove the two dice and rings and the single "atomic" ball. The box is clearly and openly empty. Now you close the box and place the ball between the dice stacked inside the rings. With a simple incantation the ball melts away from the dice. You cleanly and openly lift up the rings and the dice – the ball has really gone, and your hands are clearly empty without any moves. Everything is just natural.

Now for the final kicker you open up the box, and there right where it should be is the Atomic ball back in its slot.

A truly elegant and amazing effect!

Highly Recommend!
Click here for more information.