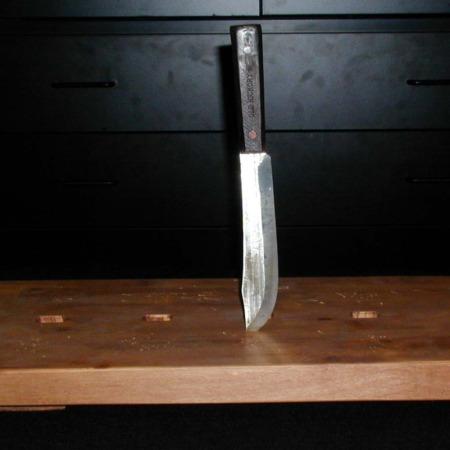 Scary, Realistic, and Great Fun!

I really love this effect! It can certainly be played for laughs, but with a very real sense of Danger. The secret with this one is to really throw it around, and make sure everyone realizes how sharp the knife is. When done right, this is always a crowd pleaser!
Click here for more information.