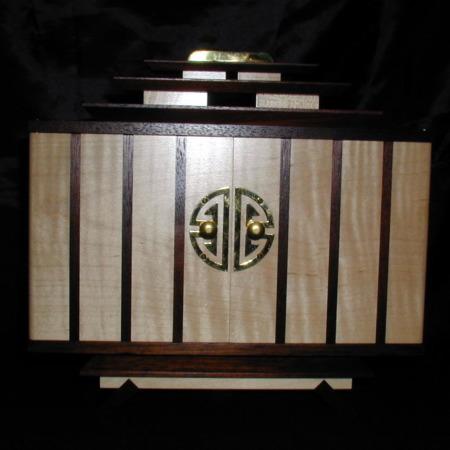 Wow! This is incredible!

One look at the Collector's Workshop Spirit Cabinet from Master Craftsman George Robinson makes you fall in love with beautiful magic all over again!

What a rare treat to open up a box and be totally blown away by the craftsmanship. Not only is this little cabinet incredible to behold, it comes with a box full of goodies too, with 9 pages of instructions and 7 routines. Talk about incredible value for your dollar.

This has to be one of the best buys in magic on all levels: value, sheer beauty, number of routines. I honestly don't know how George can produce these at such a low price. You should get one before they run out.

I'll post a longer review when I have studied the detailed instructions that come with this. In the meantime, if you have any doubts that Viking/Collector's Workshop are producing some of the finest magic today – just buy this single piece and you will understand.

So very highly recomended, it hurts!
Click here for more information.