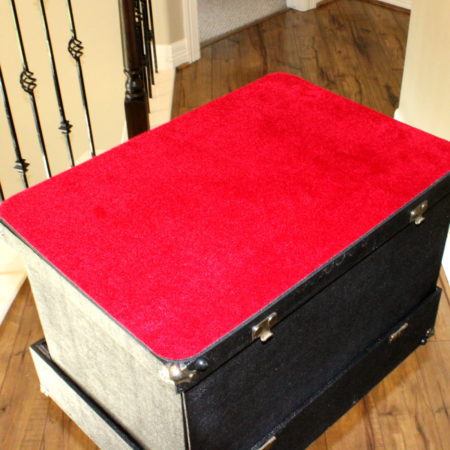 If you ever wanted the perfect customized Close-up Mat, Pattrick's Mats are the only choice. Pattrick's prices are very reasonable and his turnaround time is amazing! Not only is the quality second to none, but his measurements are 100% accurate. These mats look and feel great and I would never buy custom mats from anywhere else. I nearly always buy two or more colors so that when I fancy a change I'm ready to roll. Pattrick is very responsive and great to work with too. The two mats shown are 18" x 12 3/8" with rounded corners, using Original Material in Black and Plush Material in Ruby Red.
Highly Recommended for that extra winning touch for your act!
Click here for more information.