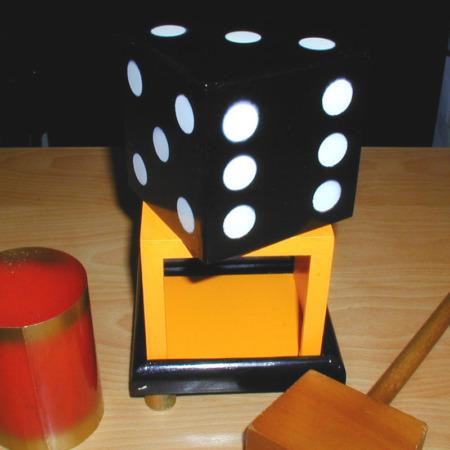 A Fun Classic!

I've always been intrigued by this effect, so when I saw that my good man $link(http://www.ronallesimagic.com/,Ron Allesi) had one up for sale I snapped it up!

The effect is simple enough: the square die turns into a round die as you bash the round tube into the box with the mallet! The method is clever and it is easy to do.

It has one angle issue, but this can be a very effective, entertaining piece of magic.
Click here for more information.