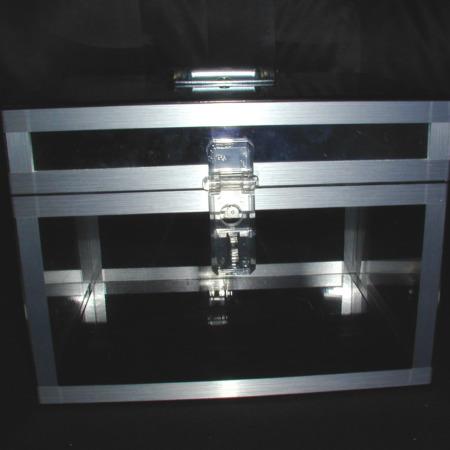 The Poor Man's Crystal Money Chest!

Of course I don't do Dove work, but this box really works out to be pretty good if you can't afford the $link(http://owenmagic.com/Money/Money_Chest/money_chest.html target=owens,Crystal Money Chest) from Owens at $2300+!

It loads easy, looks clean, and with just a very slight motion is very convincing. The box itself is not as heavy duty as it looks, but as long as you don't throw it around too much, it should last a long time and service you well. This of course is the price you pay for saving over two grand!

I'm sure it works great with doves too!
Click here for more information.