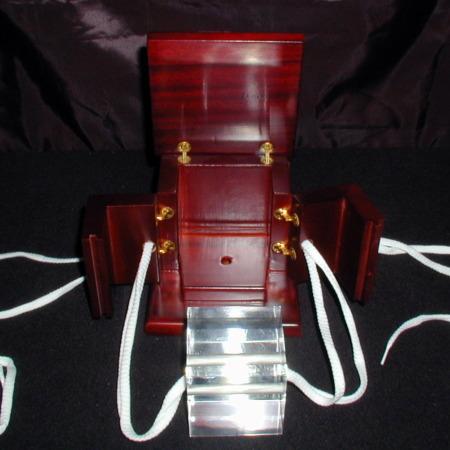 No new concepts here, but beautifully made all the same!

This is a dressed up version of an old principle that works very well. The block and cabinet are very solid and beatifully made. The doors are a bit too tight when you first get it but after a few practices this loosens up ok.

The effect is certainly easy to do and it is a real fooler. You simple show the cord running through the cube and box, then close it all up and on your command the cord penetrates the box, and everything can be examined.
Some good news: it doesn't use any threads, there is nothing to switch, and reset takes about 10 seconds.
Click here for more information.