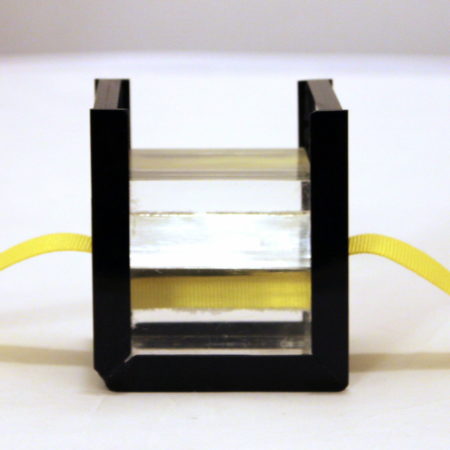 This is a wonderfully clever penetration invented by Louis Histed and David Scott and sold by Davenports of London.
A solid, clear perspex cube is handed out for examination and is placed into a thin, black plastic frame. A ribbon is now threaded through the holes locking the cube inside. Everything appears above board, yet still the block escapes from the ribbon under the most impossible conditions. Why impossible? You can actually SEE the ribbon running through the cube. Yet it escapes on your command simply by pulling the cube straight up visibly through the solid ribbon!
For close—up or drawing room, The Crystal Cube is ideal and easy to do.
Click here for more information.