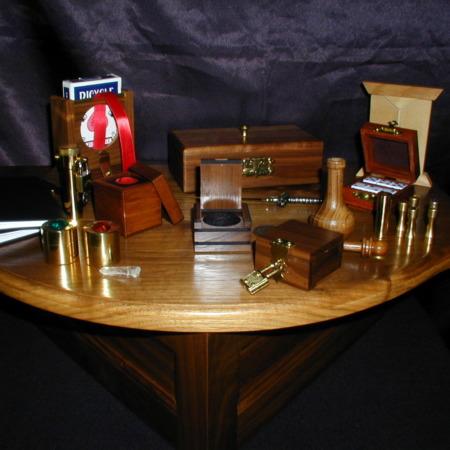 Ah look at these beauties!

The Criterion Demo Table fills a great void in my close-up magic performances and practice sessions. I have tried a number of different tables and table tops, but when it comes to performing they all fall short of my requirements. When it comes to close-up you need a larger top and more accessible space beneath to place your new and shown items.

Not only does the Criterion Table look beautiful, it works really well too. The size is perfect for any close-up performance I do and with a lot of easily accessible space beneath the table, I can store my whole act and get to it very easily too.

The display of effects on this table were all made by the talented $link(http://www.vikingmagic.com/?html=full&key=431&tagent=af_mm,George Robinson), and what better way to show them off than with a very classy demo table. This is the one to impress them all!
Click here for more information.